Wedding Planner Detroit
Since the beginning of time, brides-to-be have just about gone crazy with all the overwhelming tasks involved in planning their wedding! The beauty of planning a wedding in today's modern times is that you can hire a wedding planner.
Just like you hire the experts to handle your hair and your taxes (you know, the truly important things in life!), it's a great idea to choose a real expert when it comes to planning a wedding. This is a once in a lifetime event, so why leave anything up to chance? We've got some of the very best wedding planners in the world right here in Detroit.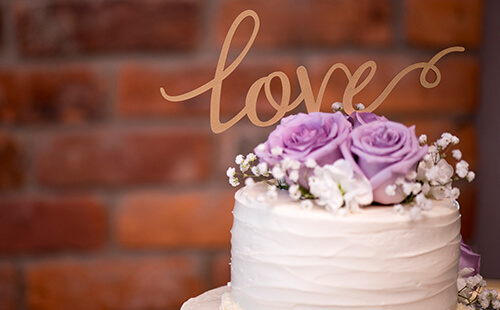 Reasons to Hire a Wedding Planner
THEY KNOW THE BEST SOURCES FOR ALL YOUR WEDDING ESSENTIALS. You can skip all that research and just let your wedding planner find the best florists, churches, stores, halls, photographers, etc.! Beyond just knowing who the best vendors are, they also know all the ways to stretch your dollar to the maximum with those vendors.
THEY CAN HELP YOU SAVE MONEY. Many people think that a wedding planner is an unnecessary expenditure, but in truth the money you pay them will help you to save even more in the long run. A wedding planner is a true expert at his or her craft, knowing how to coordinate everything with your colors and themes, and especially how to keep everything running smoothly from start to finish.
How to Pick the Right Wedding Planner
ASK AROUND. It's always best to find a wedding planner by word of mouth versus just picking one out of the yellow pages. The ones that we list below are ones that we have heard great things about, but if your close friends have other recommendations, listen to them!
TREAT YOUR FIRST MEETING LIKE A JOB INTERVIEW. A truly professional wedding planner will dress to impress and will bring lots of materials to show you, or at least be willing to explain in detail how his or her planning process works. You should be able to see examples of past weddings that they have had a part in, whether it's photographs or videos. They should be taking notes during your first consultation, and paying attention to all your requests.
ASK FOR REFERENCES. And don't be afraid to call those numbers and ask questions about their experience!
ASK ABOUT THE VENDORS THAT THEY WORK WITH. They may not choose to provide you with this information if you haven't actually hired their services yet, but you do need to ensure that they have reliable vendors that they are used to working with.
GET THAT PRICE LIST. A professional wedding planner will be able to provide you with clear prices up front. Beyond that, you should be able to share your budget with them and ask if they can work within it.
Our Favorite Wedding Planners
Now that you're prepared to choose a wedding planner, here are a few of our favorites who have worked on the most impressive weddings that we have attended. While we have not worked with them personally, our friends have recommended them very highly. Here they are:
Detroit Wedding Planners and Coordinators
15845 Negaunee
Redford MI
(248) 408-4602


Gabbi Grace Events
15200 East Jefferson Avenue
Grosse Pointe Park MI
(888) 761-9333


Something to Celebrate Event & Wedding Planning
18701 Grand River
Detroit MI
(248) 914-1423


Emerald Events LLC
24634 Five Mile Road #38
Redford MI
(313) 541-1668


Pure Elegance Event Planning
16132 Sorrento Street
Detroit MI
(313) 927-7976